Overview
Flexera allows for flexible bill adjustments based on customizable rules, with Optima having the ability define adjustments by a variety of dimensions. Different markup/markdowns can be assigned to:
Vendor
Billing center
Region
Service
Resource type
Line item type
Viewing Applied Bill Adjustments
To view applied bill adjustments:
After logging into Optima, navigate to the Billing tab
Click on the Tabular View tab
To select your Adjustment dimension, click on the + next to the Group by: header. Available Adjustment dimensions include:

Adjustment Cost Multiplier
Adjustment Rule Name
Adjustment Rule Label
Adjustment Usage Multiplier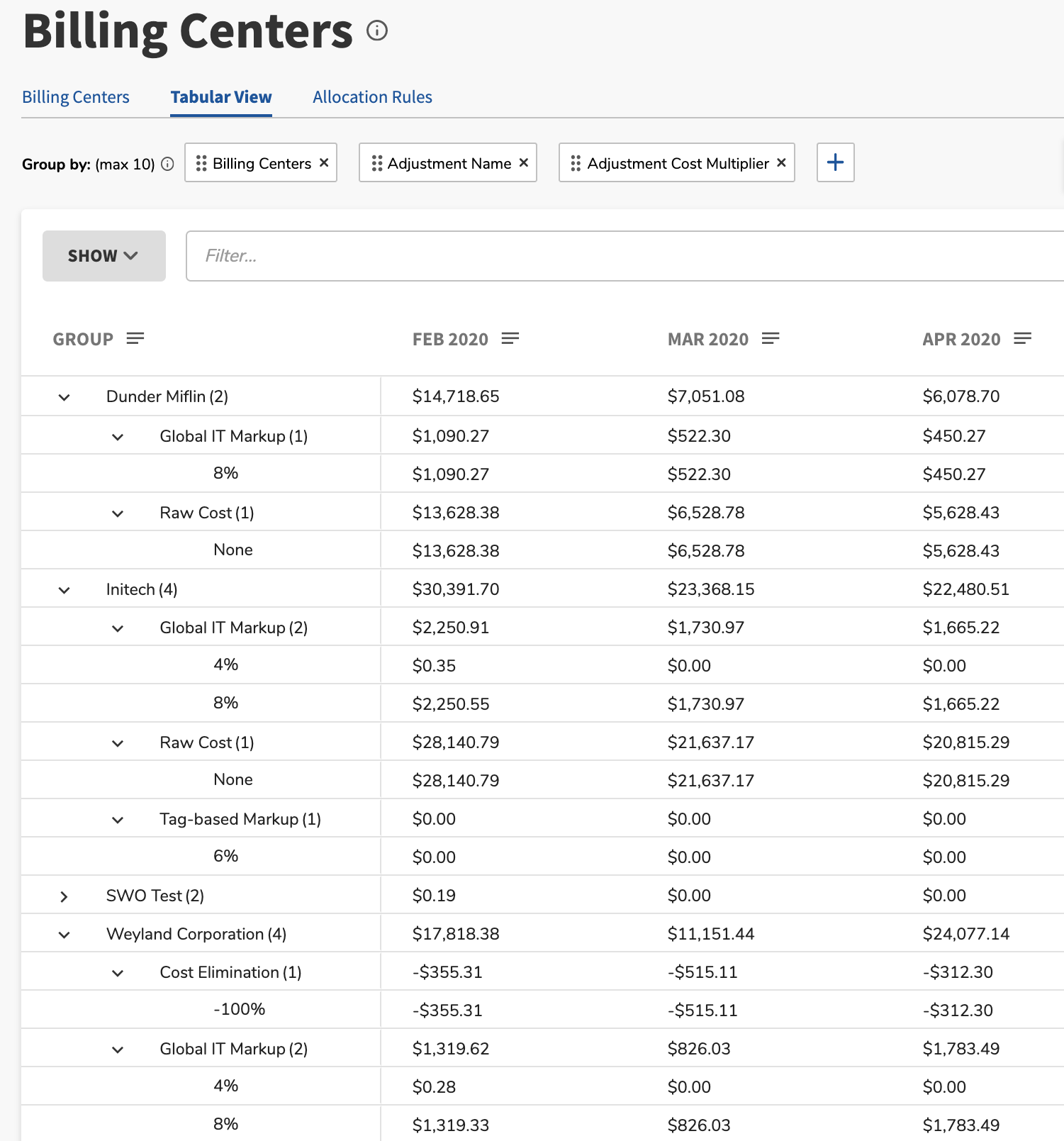 Note
To view adjustments by billing center, select the billing center you wish to view adjustments within follow the same instructions above.
Bill Adjustment Visibility
Adjustments can either be visible or not depending on preference.
Supported Use Cases
Currency Conversion
Markup/Markdown
Line Item Elimination
i.e. fees and/or taxes
Pricing Adjustment
To discuss bill adjustments, configure bill adjustments, or set bill adjustment visibility preferences, please contact your Cost Optimization Service representative